FLETHERMO is an infrared absorbing filament which produces and retains heat. The filament has a sheath-core structure, developed by utilizing composite spinning and kneading technologies, with a special infrared absorbing polymer kneaded in the core. FLETHERMO is a thermal material that facilitates temperature rise in clothing, by generating heat through infrared absorption and retaining any emitted heat.
Features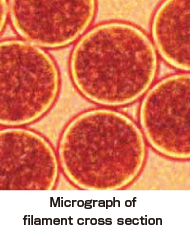 Produces heat by absorbing infrared rays
Can be dyed into any color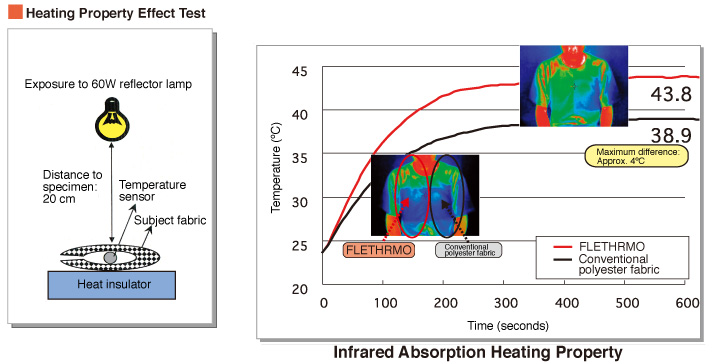 Applications
Sportswear, inner wear, bedding, leggings, socks, agricultural nets, etc.