Whiêt, an excellent non-see-through material with high-level light shielding effect, blocks not only harmful ultraviolet rays, but also infrared rays, thus providing protection against hidden camera shooting. As another special feature, it remains non-see-through even when wet.
Product Features
Non-See-Through
Even Whiêt fabrics have non-see-through property which withstands wetting.
Protects against Hidden Shooting
Whiêt does not transmit infrared rays, thereby relieving fears of being shot by spy cameras.
Blocks UV Rays
Whiêt shields against ultraviolet rays which cause dark spots and other skin problems.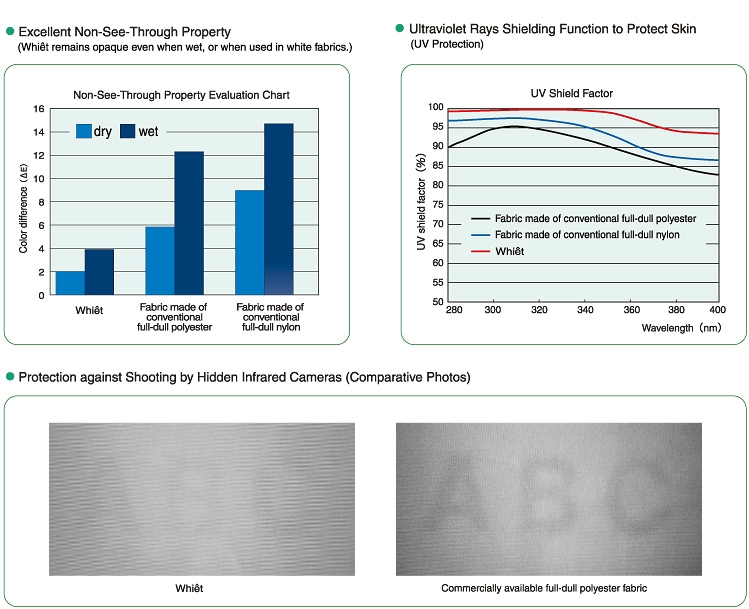 Applications
Sportswear: Various types of sportswear including swimsuits and athletic wear
Fashion clothing: Shirts, blouses, jackets, trousers
Uniforms: Lab coats, nursing care clothing